Contemporary Classical Music and Composers
Definition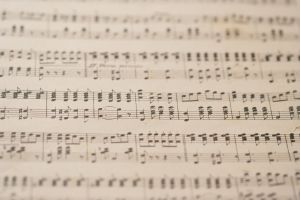 Contemporary classical music usually refers to a period from the mid-1970s to the present day or music styles that followed modernism. Sometimes, however, the term contemporary classical music encompasses all modern musical forms after 1945.
Forms of Contemporary Classical Music and Notable Composers
Although many forms of contemporary classical music trace their roots before 1975, the era until the mid-1970s was mainly dominated by modern musical forms. These finally retreated after 1975 but weren't followed by a distinct musical style like this was the case in the past. Instead, modernism was followed by multiple styles including:
Minimalism or minimal music. It originated in the early 1960s in San Francisco and New York alternative venues. The early minimal music is traditionally associated with composers Terry Riley, La Monte Young, Philip Glass and Steve Reich in America and in Europe with the works of Karel Goeyvaerts, Louis Andriessen, Gavin Bryars, Michael Nyman, Steve Martland and John Tavener. Other notable minimalist composers include John Adams, David Borden, Henryk Gorecki, Arvo Pärt, John White, David Borden and Alexandre Rabinovitch-Barakovsky.

Spectral music. It traces its origin in the early 1970s France and composers of the Ensemble L'Itineraire such as Tristan Murail and Gerard Grisey. In Germany, it is associated with composers Johannes Fritsch, Claude Vivier, Mesias Maiguashca and Clarence Barlow. Other renowned spectral composers include Stefan Niculescu, Iancu Dumitrescu, Joshua Fineberg, Julian Anderson, Magnus Lindberg, Jonathan Harvey, Ana-Maria Avram and Fabien Levy.

New Simplicity. It refers to a movement that emerged in Denmark in the late 1960s and Germany in the late 1970s. Some of best known composers include Wolfgang Rihm, Hans-Jürgen von Bose, Hans-Christian von Dadelsen, Manfred Trojahn, Hans Abrahamsen, Pelle Gudmundsen-Holmgreen and Henning Christiansen.

Polystylism. It is characterised by the use of multiple styles. Polystylism is sometimes equated with eclecticism although some authors view them as two distinct styles. Some of the most notable composers using polystylism include Alfred Schnittke and Peter Maxwell Davies.

New Complexity. This musical style is marked by highly abstract sound which however, requires complex musical tonation. New Complexity is associated with composers Brian Ferneyhough, Michael Finnissy, Jason Eckardt, James Erber, Saman Samadi and Rene Wohlhauser.

Electronic music. It involves the use of computer technology for composition as well as scoring, sound processing, etc.. Composers began experimenting with computer technology as early as 1950s but the musical style became popular only between the mid-1970s and 1990s. Pioneers of electronic music include Karlheinz Stockhausen, Pierre Schaeffer, Edgar Varese, Toru Takemitsu, John Cage, David Tudor, Josef Tal, Gordon Mumma and Robert Ashley.

Post-modern music. It doesn't refer to a distinct musical style but rather to post-modern era music and includes all the style mentioned above.